*FYI - this post may affiliate links, which means we earn a commission (at no extra cost to you) if you purchase from them. Also, as an Amazon Associate I earn from qualifying purchases. For the full scoop on what this means, feel free to check out our Privacy Policy and Disclosure.
---
Sick of doing yet another Netflix marathon? Looking for fun and unique at home date night ideas to spice things up?
Listen, we love Netflix and binging movies until it's 5am and we're confused about what year it is… but sometimes you just want an at home date night that's a bit more engaging and, dare we say… *romantic*?
Well, if you're looking for FUN things to do as a couple at home that will certainly mix things up more than yet another episode of the Office, here are some cute at home date ideas we're sure you'll love.
Save on Pinterest for later: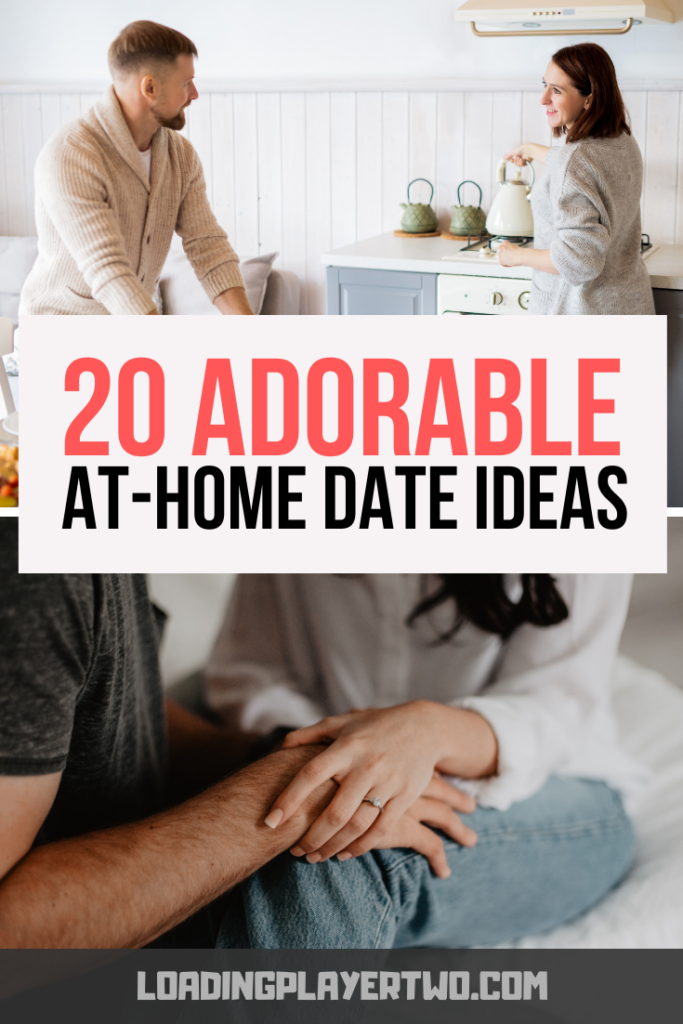 1. Have a geek themed dinner & movie at home
We at Loading Player Two love a good old fashioned movie marathon (or these days, series marathons are just as good).
One very fun idea for date nights at home that we've been loving is creating a whole themed date night around whatever we're watching.
For example, here are some ideas of what you could do: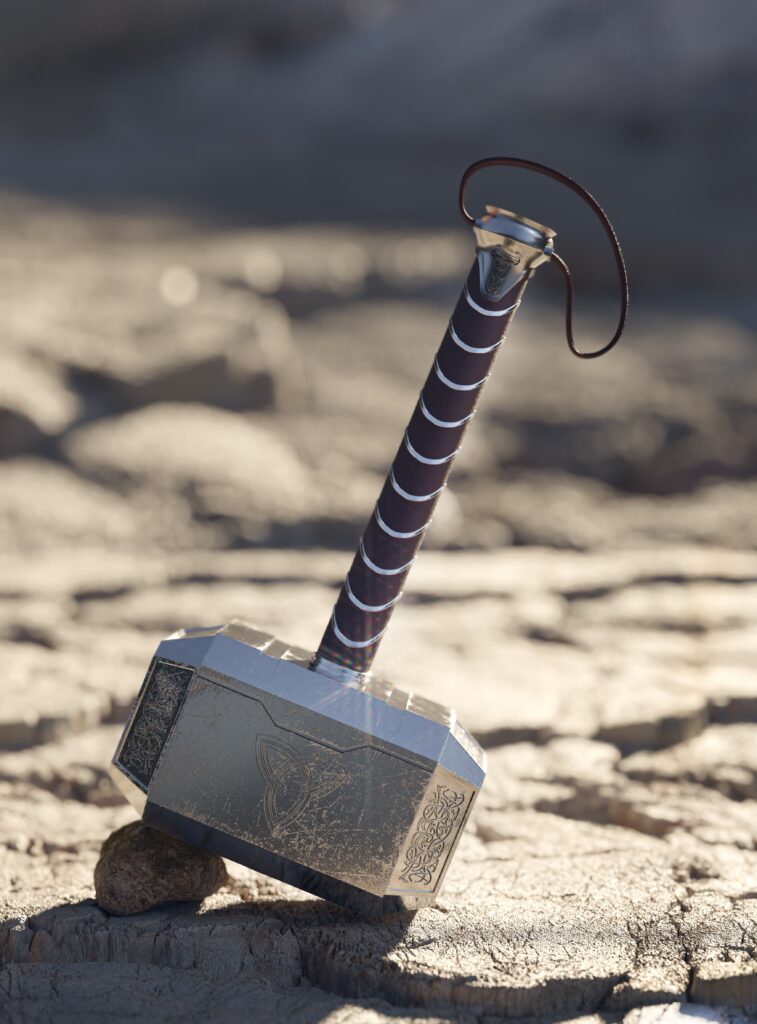 2. Turn your home into the ultimate at-home movie night in
If you miss traditional cinema outings, then another fun idea for a date night at home is simply replicating the classic movie theatre experience.
We're talking mountains of buttery popcorn, snacks as far as the eyes can see, and hopefully a projector if you can find one.
Bonus points if you get a pillow fort involved…
3. Get delivery/takeout, but set it up super fancy
We're slobs at heart, so getting takeout and eating it in our pyjamas isn't new to us.
But if you're looking for a fun at-home date night idea that switches things up a bit, then why not get delivery and then turn your home into a fancy restaurant?
Yes, sit at a real table instead of in front of the TV, use a table cloth, get dressed up… we promise you'll love it!
BONUS GEEKY TIP: You can even pretend you're somewhere else by putting on ambiance videos on YouTube… why not teleport to Rome for dinner just because?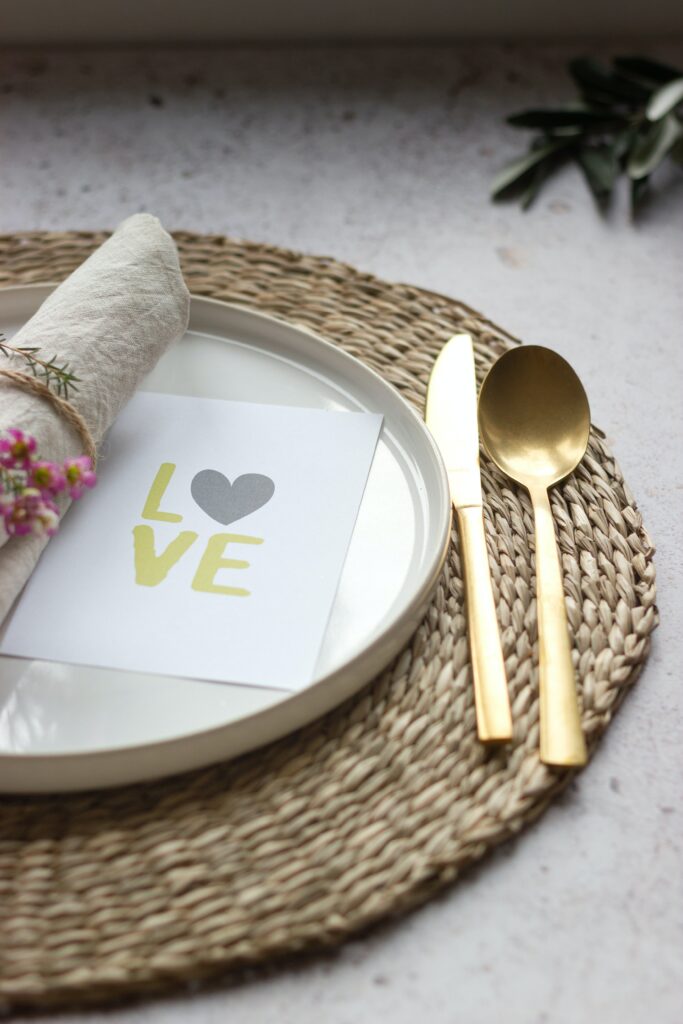 4. Channel your inner Sherlock with an at-home detective mystery or escape room
If you often get freakishly competitive like we do, then sometimes collaborative games and experiences are a good idea (for the sake of your relationship).
Luckily, you can buy all sorts of escape room and detective mystery experiences online these days.
Here are some ideas:
5. Do a couples game night
Sometimes, date nights are made all the merrier with friends. If you want a fun way to hang out with friends while still playing on the romance theme, then a couples themed game night (either in-person or on Zoom) is a great idea.
Here are some game/activity ideas for this at-home date night idea:
Play Never Have I Ever but a couples version
Have a romance themed "pub quiz" with questions about famous rom coms, couples, etc.
The Newlywed Game where couples have to answer questions about each other
6. Do a "Winner Picks" date night at home
Are you a competitive couple? Sometimes, unleashing your competitive side (in small doses) can be fun.
This at home date night idea involves competing for who gets to decide various aspects of you next date night.
Here's how to do it:
Determine 3 aspects of your date night evening to compete for (e.g. who gets to pick outfits, who gets to pick dinner, who gets to pick the movie, etc.)
Choose three games to play to determine the winner – these can be any games you love to play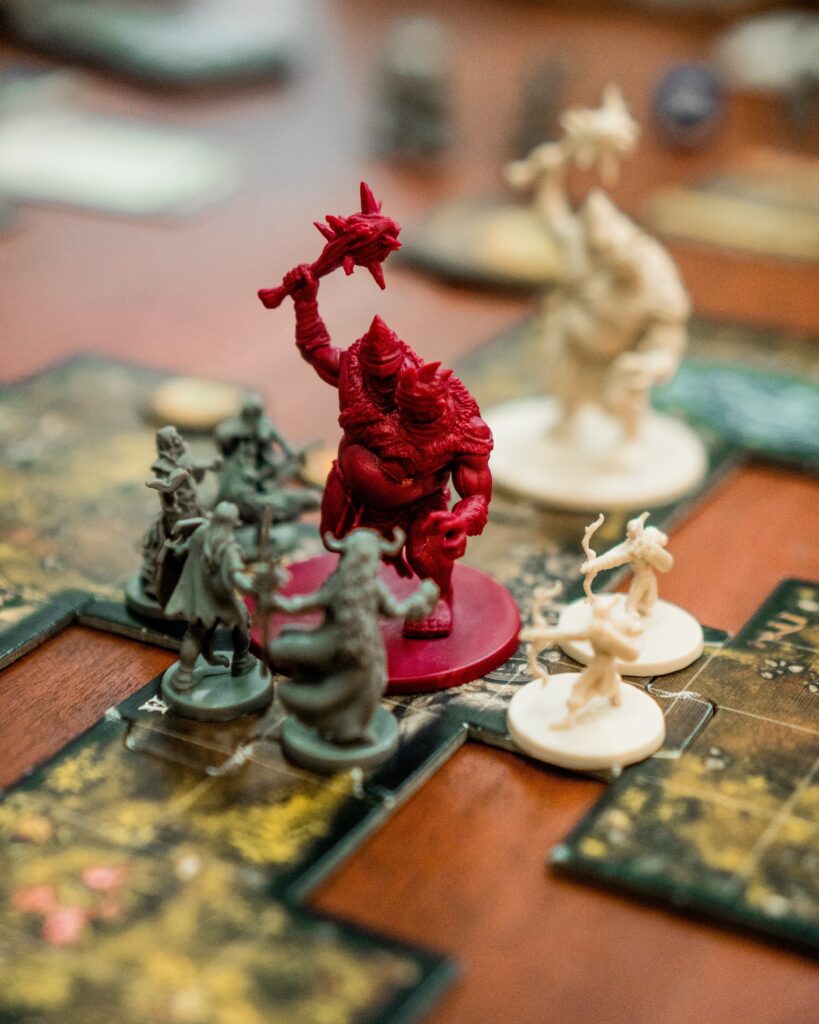 7. Book a virtual class/experience to do at home
Just because you're at home doesn't mean you can't try or learn something new.
There's tons of virtual experiences available online these days, so pick something that you'e both mutually geeky about and set up this fun activity as an at-home date night.
Here are some places you can find ideas for at-home experiences:
FREE: Pick a tutorial to do together on YouTube
AirBNB experiences for fun activities from around the world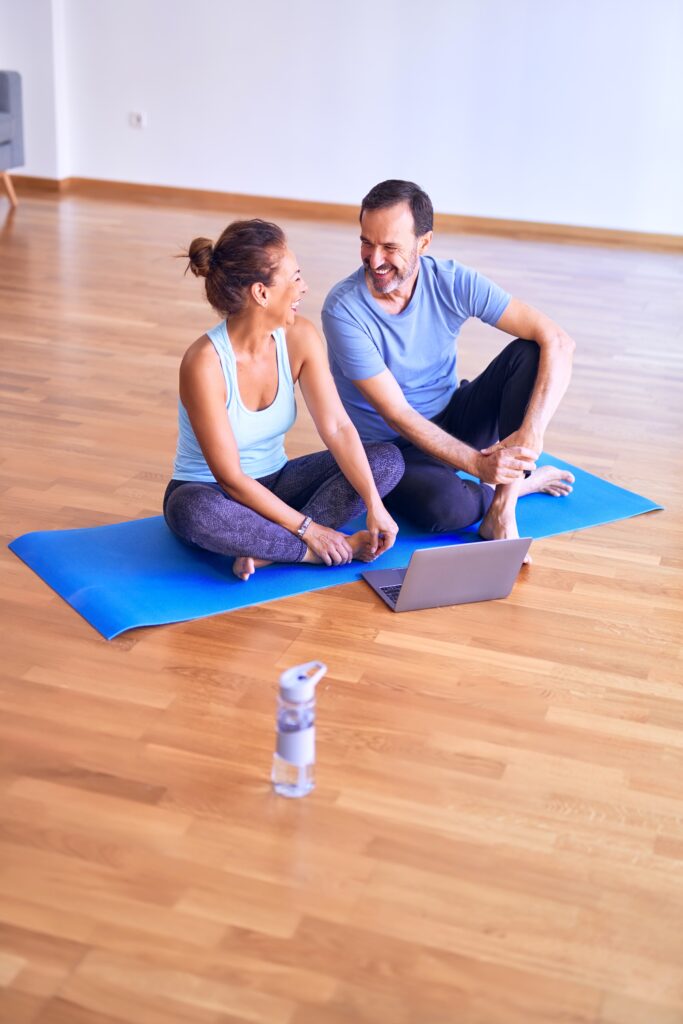 8. Do a geeky wine and paint night at home
Wine and paint nights are an easy at-home date idea. Just set up some charcuterie, get plenty of wine, grab some art supplies and you're good to go.
For bonus geeky points, considering following a painting tutorial related to something you're both mutually geeky about (e.g. if you're Marvel fans, paint Ironman together, if you both love Disney, follow some kind of Disney tutorial, etc.)
Step by step, here's how to execute this at home date idea: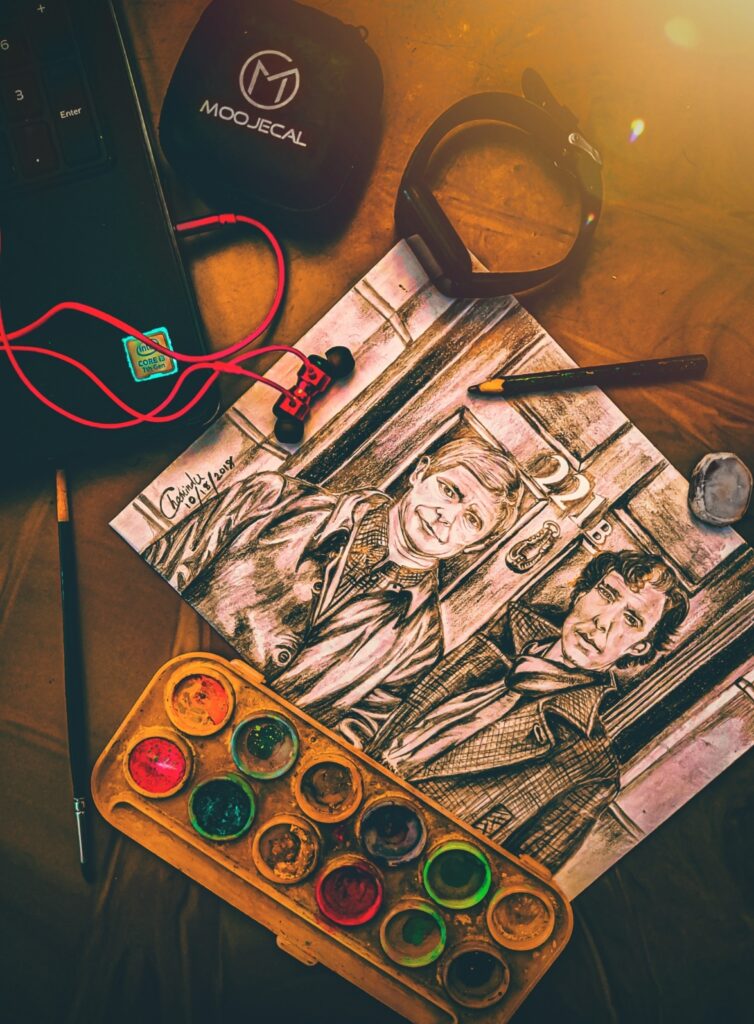 9. Recreate one of your favorite dates at home
WARNING: This is tremendously geeky and dorky, but if you're on our site, that's probably what you're looking for anyway.
For a cringily romantic at home date idea, consider recreating one of your most iconic dates as a couple from the comfiness of your own home.
Whether it's your first date, the date where you first said "I Love You", or a magical anniversary date, there's probably a few standouts. So, make an at-home version (e.g. order from the same restaurant, watch the same movie, etc.)
Bonus points for more details – the more details, the cuter.
10. "Travel" to your favorite place (or to a theme park!)
Traveling from home might not sound like that much fun, but with the right ideas and company, it can make for a fantastic date night at home.
Here's how to do it:
Pick a "place" to travel to (a theme park or country you both geek out over would be especially fun)
Create a menu of snacks and foods from that place
Potentially organize at-home versions of activities you would do in that place (e.g. put on a VR headset and go on a rollercoaster, learn a ritual from that culture)
You can find more virtual travel ideas from Happy to Wander here.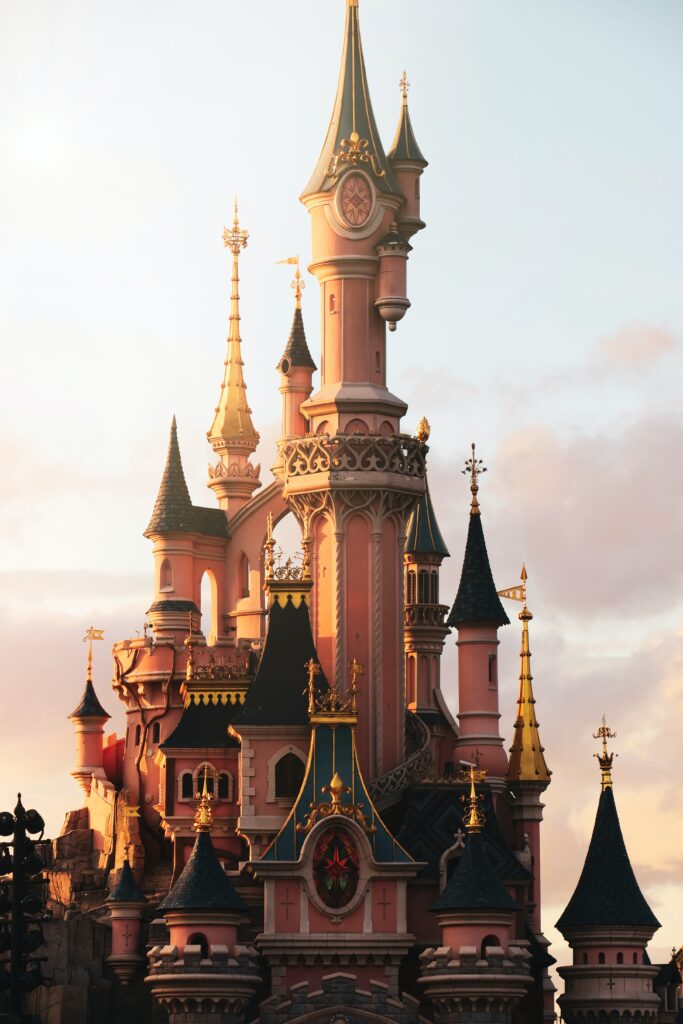 11. Do a DIY spa night at home
We all need some R&R from time to time, so an at-home spa date night might be just what you and your Player 2 need.
Some ideas for an spa-themed date at home:
Light candles or diffuse scented essential oils like these
Buy some nice massage oil like this and take turns giving/receiving massages
Enjoy a nice soothing bubble bath together (this XXL bath bomb comes with rose pedals for that perfect romantic touch!)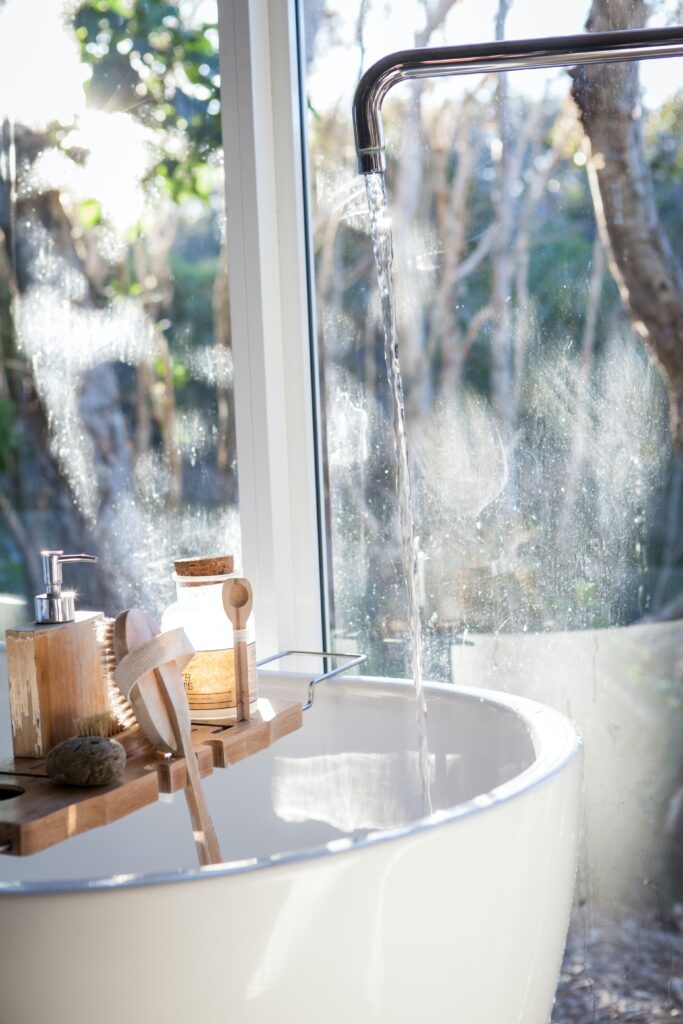 12. Set up an at-home wine tasting date
Wine is an essential ingredient in most at-home date nights, so why not take things up a notch and center your entire home date around wine?
Bonus points if you get dressed up and put on your best wine snob imperssion.
Here are some ideas for a home date night wine tasting:
Pick a bunch of wines from one vineyard to try
Pick a few wines from one region to try
Book a virtual wine tasting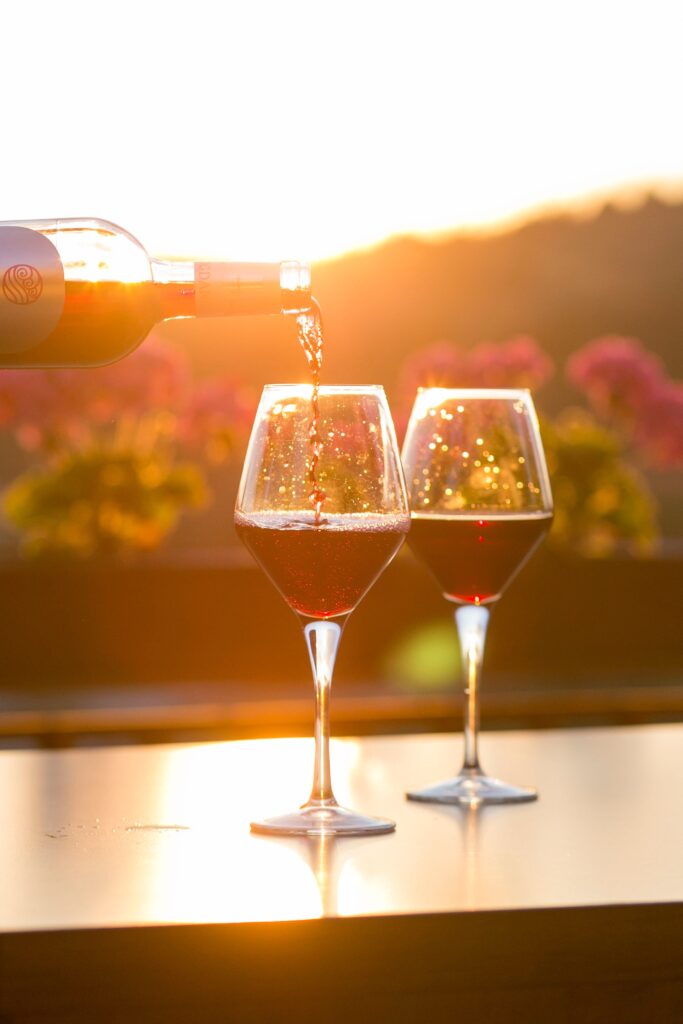 13. Have a DIY or craft date night at home
Glitter! Scrapbook paper! All the works!
One of the best at home date night tips we can give you is to get creative every once in a while… and let's be honest – arts and crafts can ignite that side in all of us.
Here are a few ideas for an at-home crafty Valentine's Day:
Print out lots of photos and have a scrapbooking session
Customize/paint your own mugs (easy with a kit like this)
Handcasting with a set like this to create a unique hand sculpture
14. Have a picnic at home
This at home date night idea is all about the little details – so long as you have a nice setup (and equally nice snacks), this at home date is foolproof.
Here are some ideas for things to include:
A cute picnic blanket like this
Lots of pillows
Romantic fairy lights
PLENTY OF FOOD!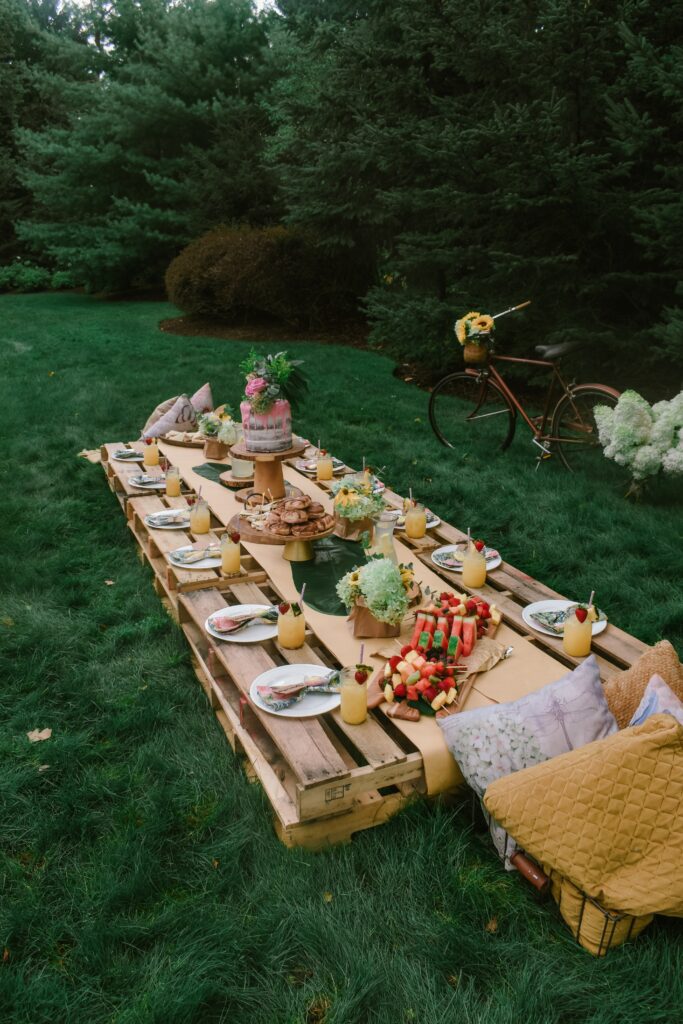 15. Try stargazing at home
For a really sweet and romantic date night at home activity, why not try "stargazing"?
Is it geeky? Yes… but is it also adorable? Double yes.
A few ideas for pulling off this at-home date night:
Star gaze for real outside and look for constellations with a telescope
Get a galaxy projector like this one, lay a blanket down, and "stargaze" with some nice music (a curated playlist might be a great idea)
Get glow in the dark stars and put them up on the ceiling as a surprise (this set is adhesive putty so it's reusable and comes with a constellation guide)
16. Create a Photobook together for your at-home date night
Feeling nostalgic? Creating a photobook together is a great way to walk down memory lane.
There are tons of companies that allow you to quickly and easily put together fun phonebooks online that get printed into abook. You can even make them directly on Amazon (here's how).
All the better if you combine making a photobook with drinks and snacks.
17. Trying "camping" at home
In other words – it's TIME TO BUILD A FORT.
If you love the outdoors but can't go camping on a whim, recreating the camping experience at home makes for a mighty romantic date night at home.
Here are some ideas to help you achieve this fun home date:
Pitch your tent inside and make it cozy with pillows and blankets
Make s'mores
Play board games
Enjoy your favourite campfire foods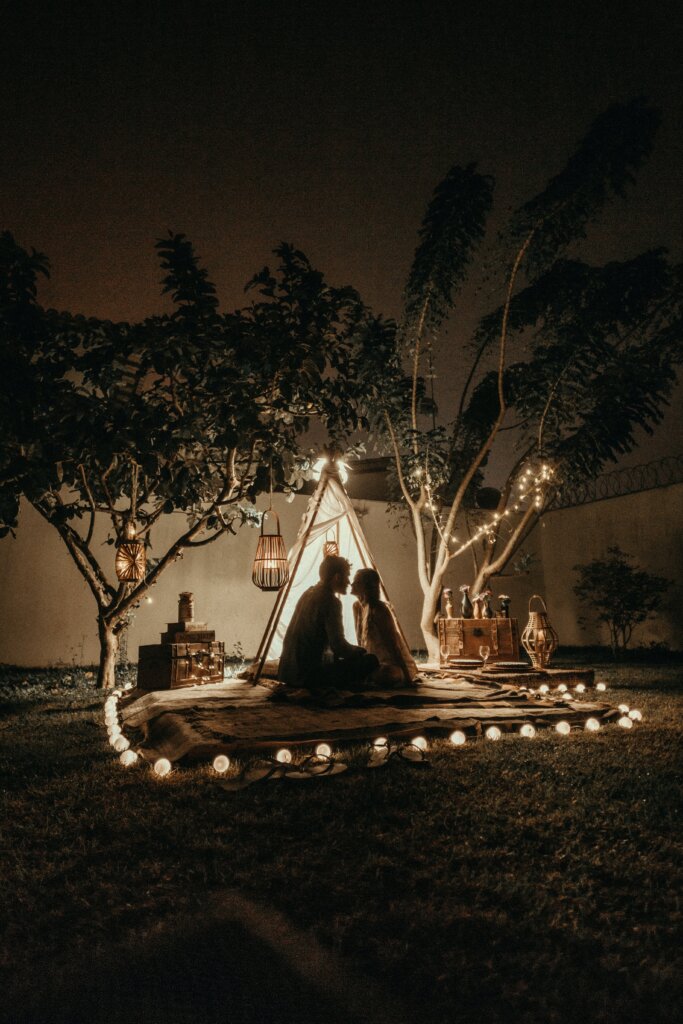 18. Have a fondue party
Fondue for two!
Whether you go for chocolate or cheese, having a fondue night at home is a fun way to break out of your usual culinary routines and try something a bit different and fun.
For chocolate fondue, all you need is an affordable set like this one plus plenty of your favourite fruits and snacks for dipping.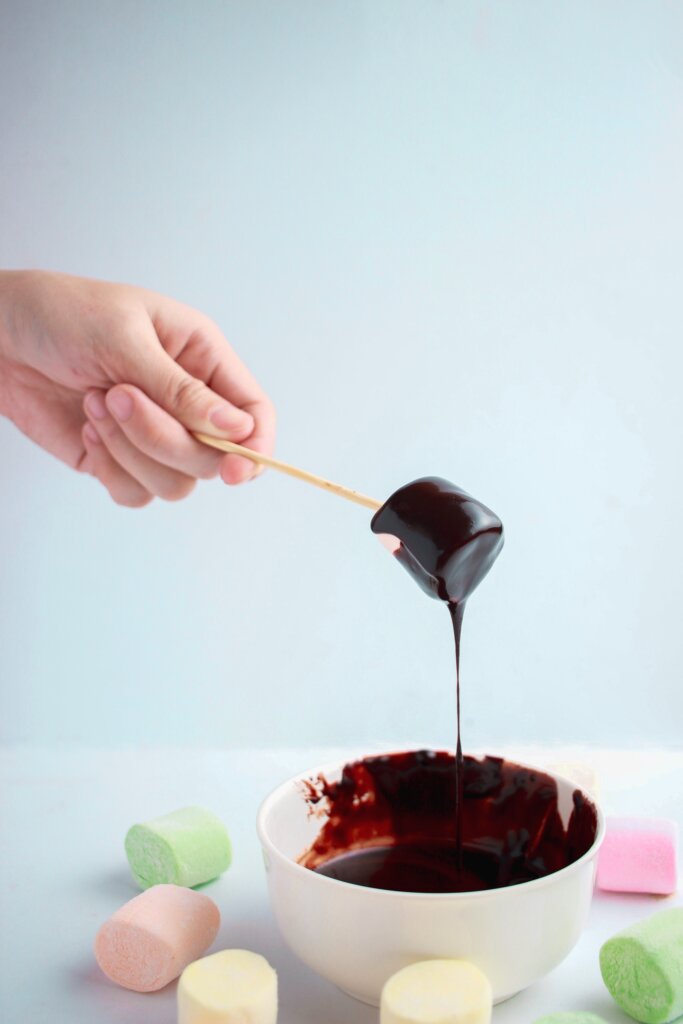 19. Organize treasure hunts for each other
This one will require a bit of creativity, but it can be a really fun way to use your home a bit differently than nomal.
An at-home treasure hunt makes a great staying in date night because it gets you up and moving without needing to leave the house!
Think of it as an Easter Egg hunt, but with curated treats and gifts instead (even naughty things like lingerie!).
20. Play video games together for your date night at home
This is an easy one, and probably one you do often if you're on our site, but hey, there's nothing wrong with having a casual date night at home where you both just play video games together.
In fact, we think this is one of the best things to do as a couple at home… especially if you milk the nostalgia factor and play games that remind you of your childhood.
We personally have been obsessed with cute co-operative games like Overcooked (it's weirdly addictive!)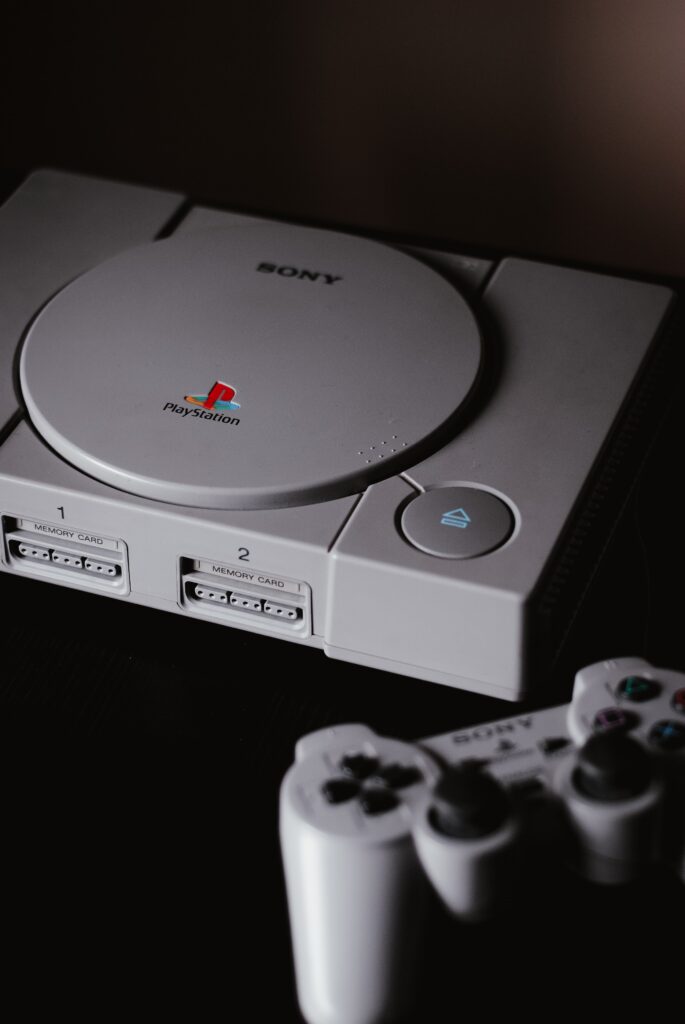 21. Try to create geeky themed cocktails for yourselves
If you want to try your hand at mixology, one really fun at home date night would be to grab a bunch of cocktail making supplies and working together to make signature cocktails that are themed to YOUR relationship, complete with fun names and inside jokes.
Here are some ideas:
Split up to create signature cocktails for your significant other, i.e. "The [insert name]
Collaborate on a signature cocktail that describes your relationship, i.e. "The [insert couple mashup name]
Create cocktails inspired by significant milestones in your relationship, e.g. "The Santorini Sunset, the New York Dinner Date", etc.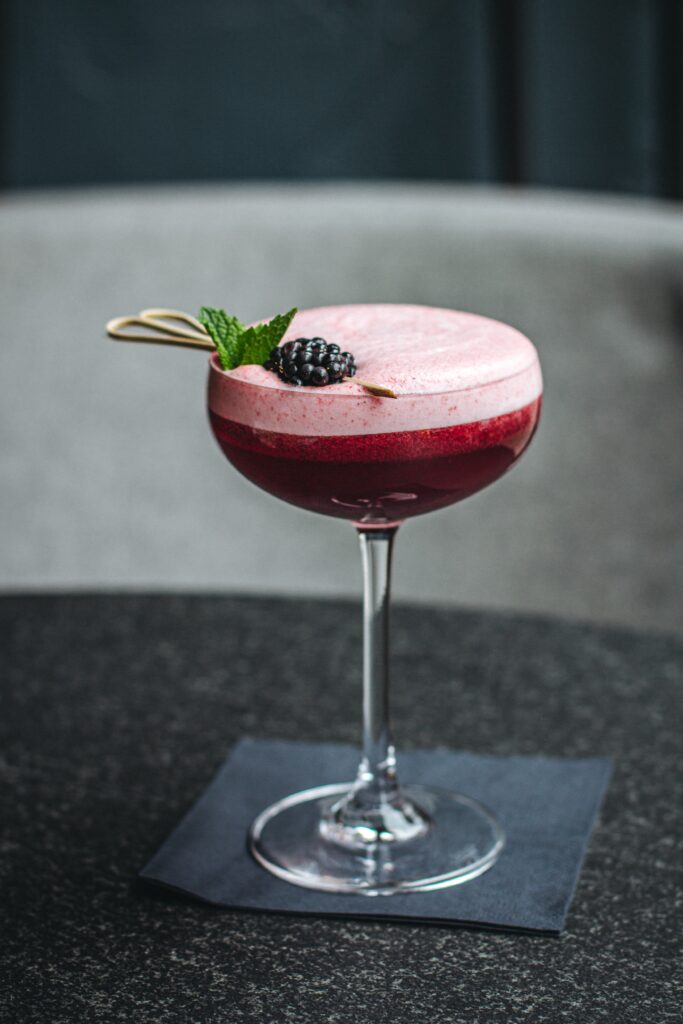 We hope you enjoyed this roundup of fun home date ideas!
Let us know in the comments if there are any more date night ideas that are home-friendly that we should add to our list. Hope you have an amazing date night!