*FYI - this post may affiliate links, which means we earn a commission (at no extra cost to you) if you purchase from them. Also, as an Amazon Associate I earn from qualifying purchases. For the full scoop on what this means, feel free to check out our Privacy Policy and Disclosure.
---
If you're on the edge of your seat every week waiting for the new Wandavision episode, you're not alone.
And if you're looking for a happy distraction away from endless fan theories and easter egg hunting, then maybe it's time to make your Wandavision viewing party extra special this week… by preparing a fun Wandavision themed date night or watch party, complete with themed outfits, yummy Wandavision-themed snacks, and more!
In this post, we'll share ideas on how to host the perfect Wandavision date night or watch party – easily doable on a budget and adaptable to your needs… so let's go!
WARNING: The post contains some vague spoilers, so proceed only if you're caught up with Wandavision so far.
1. Watch Wandavision on this adorable vintage TV phone holder
For a fun novelty way to enjoy Wandavision as a date night activity (or with a small group of friends), consider buying this cool vintage TV phone holder that will allow you to feel like you're watching Wandavision on an old school TV!
2. Dress up according to the decades in Wandavision
Wandavision is an homage to the golden age of television, moving through different iconic eras as the season progresses. If you're looking for a fun way to get in the Wandavision spirit, why not dress up according to the decade depicted in each episode as you watch it? Or, to keep things simple, pick any decade that's represented in the show and dress up according to that?
PS: If you want to have some extra fun, try replicating the awesome comic book outfits from the Halloween episode. Here is Wanda's iconic Scarlet Witch (sorry – Sokovian fortune-teller) outfit.
3. Surprise your date/viewing party friends with some adorable Wandavision merch
If you have a little cash to spare, one really cute idea for a Wandavision party would be to get some cute Wandavision goodies to gift your date/friends. This might be best saved for a finale watching party, but there are tons of great options out there.
This awesome poster or these cute stickers would be a nice idea.
PS: Did you know they make Funko Pops for the various versions of Wanda and Vision you see in Wandavision? SO CUTE.
4. Whip up some Wandavision inspired cocktails
Looking for something to sip on while enjoying Wandavision's sitcom fun? The team at GeekCulture have created these awesome Wandavision inspired cocktails, including the Scarlet Witch (made with bourbon and red wine), the Vision (made with vermouth, gin and watermelon), and the Quicksilver (made with Tequila and Blue Gatorade).
Preparing these would definitely be a fun way to get creative for your Wandavision date night/watch party. Here are the recipes.
5. Make a drinking game out of Wandavision for your Wandavision watch party
Want to take things up a notch? Why not turn your Wandavision date night into a little drinking game? PS: Of course you can adjust the rules to make this as extreme or "tame" as you want – after all, you want some clarity in you so you can spot all the fun Wandavision easter eggs!
Here are some ideas for your Wandavision drinking game. Take a sip of your drink when…
Vision takes on his human form
Wanda uses her powers
Someone in Westview 'breaks character'
You see Jimmy Woo
When someone breaks the 4th wall
Or if you want to be really intense about it, why not just drink every time you hear a laugh track?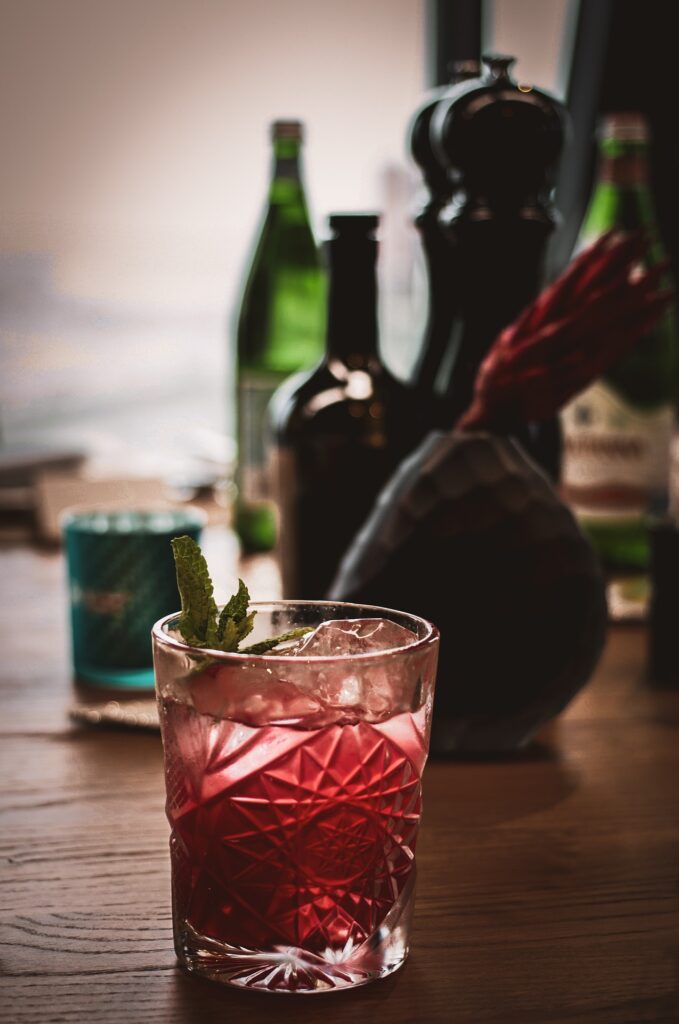 6. Have breakfast for dinner
In the first episode of Wandavision, Wanda ends up making "breakfast for dinner", which is oh so European. Why not the opportunity to pay homage to this Wandavision while cooking up a delicious breakfast spread for your Wandavision date night?
… Just don't choke.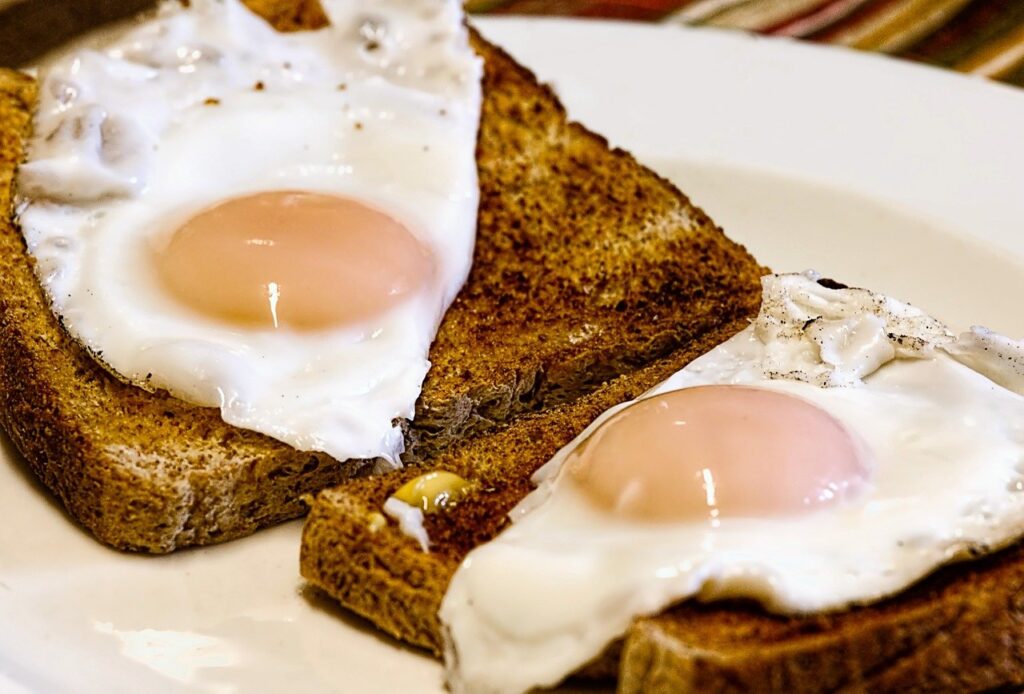 7. … Or cook up the meal that Wanda was *supposed* to make in Episode 1
When Agnes comes to the rescue with her dinner spread for Wanda, um… it's a lot.
But hey, if you're looking for a true Wandavision feast, here is the menu that Agnes told Wanda to prepare (although we all know what ended up happening):
Lobster Thermidor with mini-minced meat turnovers
Chicken à la King with twice-cooked new potatoes
Steak Diane and mint jellies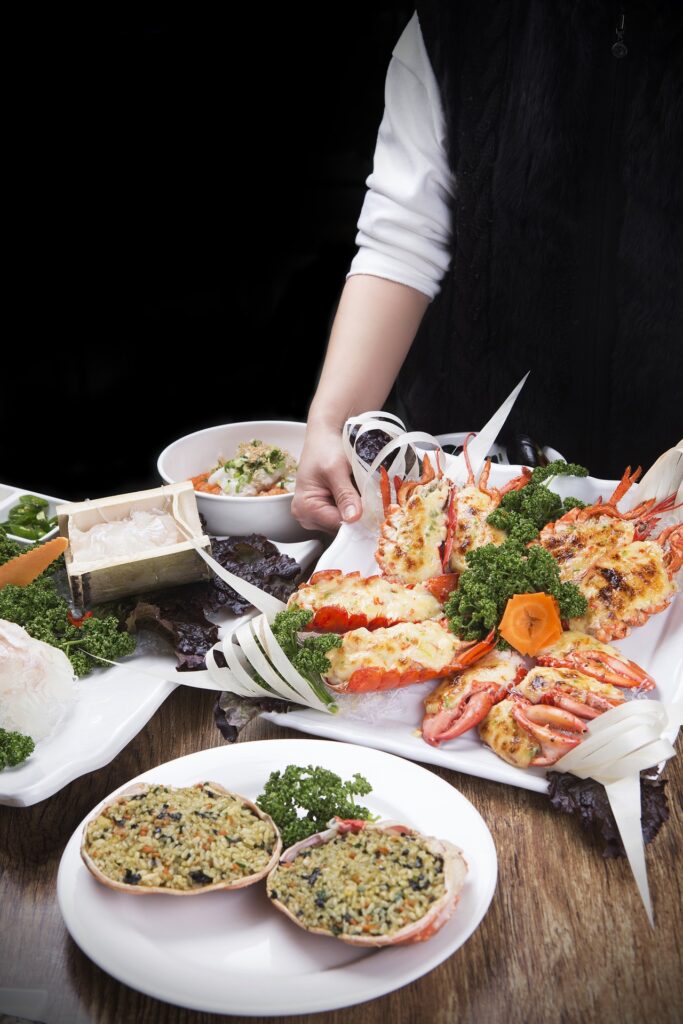 8. Make a punny Wandavision-inspired snack spread
For a Wandavision watch party that's a little less maintenance, why not put together some fun Wandavision-inspired snacks?
The best part is they don't need to be complicated snacks – just put some fun labels on them and you'll have a Wandavision spread without having to really make anything too complicated.
Here are some ideas:
Westview Wedges (normal potato wedges)
Paprika chicken bites (an homage to Wanda and Vision's early days)
Vision-ese Schnitzel (Viennese schnitzel)
Wanda Bread Sandwiches (with Wonder Bread!)
Twin-kies (since Wanda is a twin, and you know…)
Zucchini Rambeau-ts (stuffed zucchinis made to look like boats)
Jimmy Woo-ntons (crispy wontons!)
Dairy Darcys (coffee – just like Darcy is always asking for)
Yogurt Cups (add some packaging to make it look like "Yo Magic" from the commercial
"Deviled Eggs" (Mephisto theorists will love this)
Chocolate Easter Eggs (after all, Wandavision is full of them!)
Toast (from a Toast Mate 2000, surely)
Be sure to have some Lagos paper towels on hand to clean up your mess after too!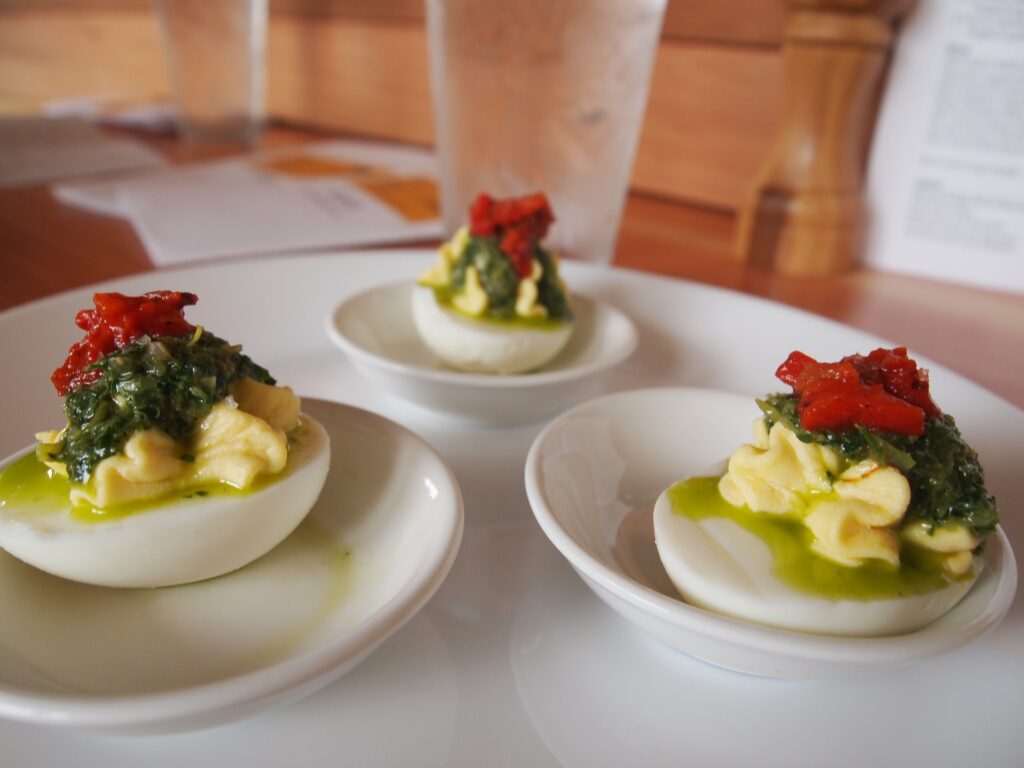 Do you have any more ideas for a Wandavision watch party or date night?
Let us know in the comments! Best of luck with your party planning – we hope "it's a gas!"