*FYI - this post may affiliate links, which means we earn a commission (at no extra cost to you) if you purchase from them. Also, as an Amazon Associate I earn from qualifying purchases. For the full scoop on what this means, feel free to check out our Privacy Policy and Disclosure.
---
Having no luck with mainstream dating apps? Looking for good dating apps for geeks and nerds to test out?
Trust us – we've waded through the wasteland of geek dating sites/apps and seen how grim the prospects look… which is why we decided to write this article to help you out.
Now, we've previously written an article here elaborating on why dating apps for geeks/nerds tend to die out, and why they might not be ideal for those seeking a geeky partner, so you know where we stand on this topic.
BUT in case you're wondering what options are indeed out there in terms of geek and nerd dating apps/sites, then we've created this list for you below, updated to weed out the many sites that have closed over the years. We hope you find it helpful!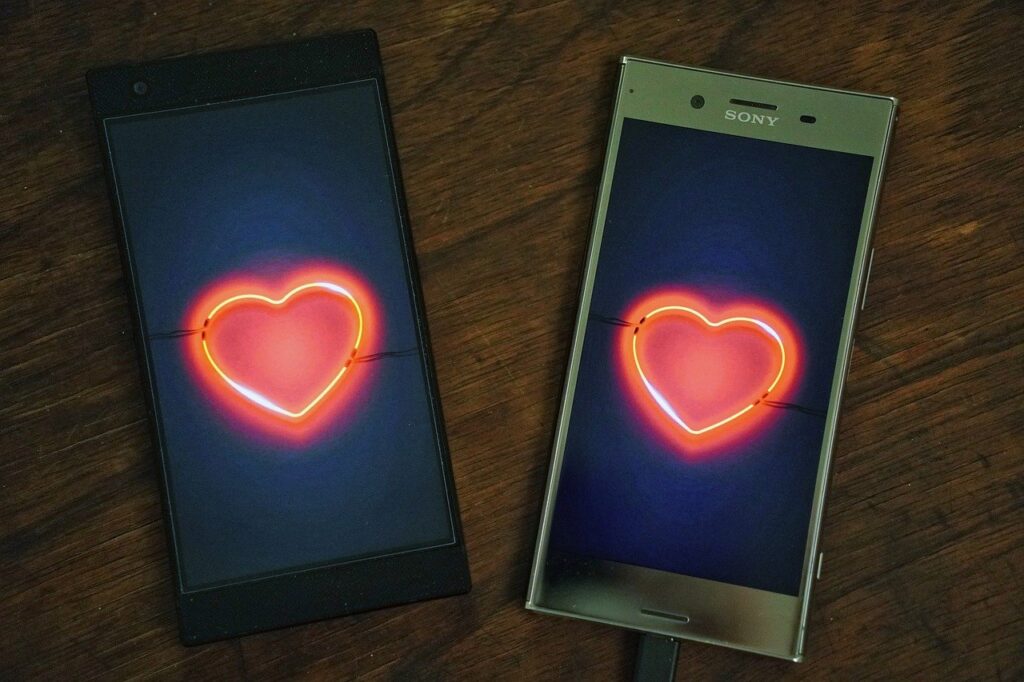 Specialty Dating Apps for Geeks and Nerds
We'll start this post off with a big warning – while there are some dating apps/sites out there that cater specifically to 'geeky' sensibilities, many of them seem very shady and untrustworthy, with little to no information besides just the words "geek" and "nerd" slapped over a generic site. That is why we've decided to curate some trustworthy sites for you below.
We will say though that dating apps specifically for geeks/nerds may not necessarily be the most optimal place to find your match. The main reason? The selection pool for these niche apps is substantially smaller than a mainstream app, which means the likelihood of finding people in your area is a lot smaller.
Plus, there are a ton of people with geeky sensibilities who don't necessarily think they're 'hardcore' enough to register for a site specifically meant for gamers or geeks. Remember – finding your ideal "Player 2" isn't necessarily about finding someone on the exact same level of geekiness as you are… rather, it's about finding someone who complements you well, accepts all your geekiness, and is happy to enjoy your hobbies and interests with you.
All that said, sometimes with dating, it helps to just put yourself out there because you really never know where your soulmate might be lurking. SO, if you are looking to dip your toes into the dating app scene, or simply curious about the geek-oriented options out there, here are some geeky dating sites/apps that you can check out.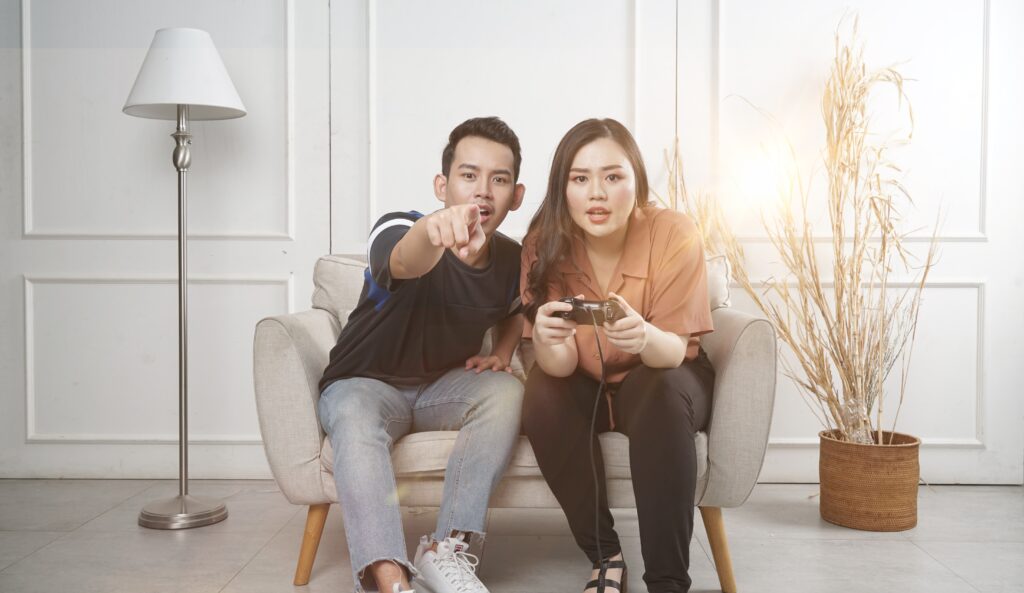 Kippo
In a sea of outdated and defunct dating sites for geeks, Kippo has emerged recently as a beacon of hope for those seeking a gamer-focused dating app. This slick, beautifully designed app was created with gamers in mind, and allows you to customize your profile in fun ways, using cards to build a deck/create a character much as you would in your favorite game.
Some highlights of Kippo as a dating app for geeks:
App specifically designed for gamers
Cool card deck system that allows you to craft your profile in a creative way
Matches are based on mutual interests like favorite games
Cute weekly comics on their site about dating
Cost: While a free version of Kippo does exist, its features are highly limited. Paid plans are required to fully unlock all features, and start at $10 a month (with discounts of course if you pay for 6 months or a full year).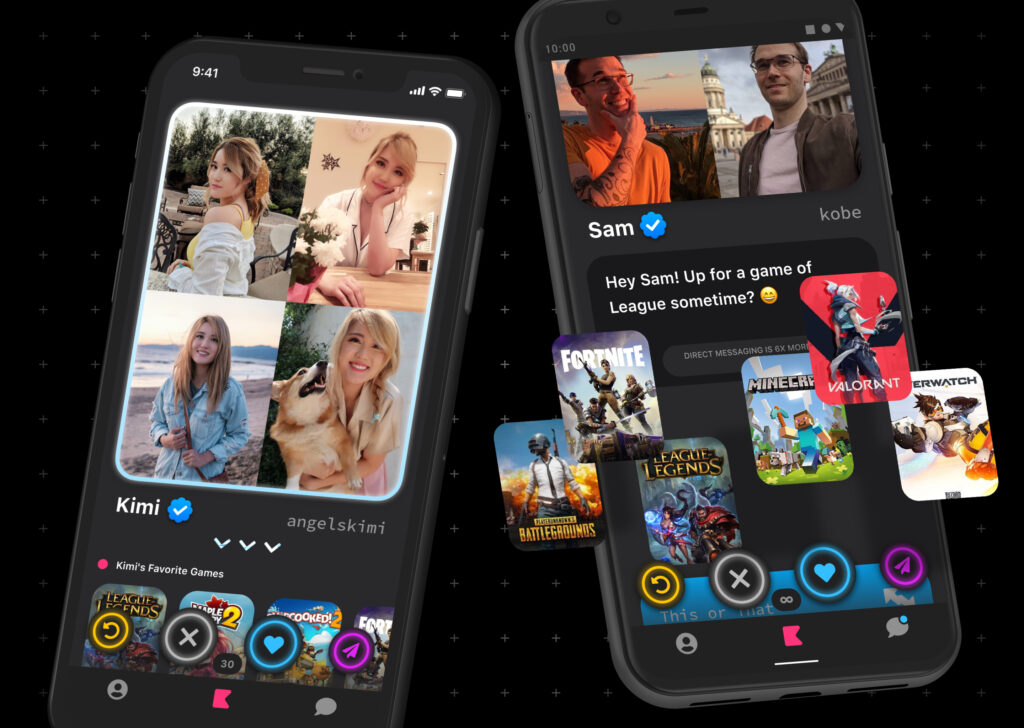 LFGdating
LFGdating bills itself as "gamer dating and geek dating without the stereotypes", and while it has been around for a few years, it only launched its mobile app back in 2019, and is planning a major website rehaul for 2021. While not as a slick or 'pretty' as Kippo, it seems LFGdating does target a similar crowd, albeit with a more traditional dating site interface.
NOTE: Negative reviews of LFGdating often point to glitches/billing problems, so be wary of this before committing to a paid plan.
Some highlights of LFGdating as a dating app for geeks:
Site/app specifically designed for gamers
Match filters include gaming frequency, preferred consoles and gaming personality
Cost: Signing up is free, but LFGdating bill themselves as a premium service and to unlock premium features, subscription plans start at $8 per month. You can of course pay $75 upfront for a lifetime membership, which would be the best deal by far.
Click here to check out LFGDating
SoulGeek.com
SoulGeek.com was launched all the way back in 2007 as a dating site for geeks and nerds to find their fellow "fan-boys" and "fan-girls". The site layout (while definitely outdated now) very much feels like an old-school forum/community rather than a dating site. You can actually browse members here.
Unfortunately, recent forum posts seem to indicate that the site is not as a popular as it once was, and members are reporting difficulty in finding suitable matches due to… well, a lack of members.
Some highlights of SoulGeek.com as a dating site for geeks:
Site specifically caters to the geek demographic
Weekly auto-scan to help you detect new matches based on your search criteria
A few nice success stories here to give you some hope!
Cost: While old reviews of the site mention credits and a subscription fee, the current SoulGeek website here says the site is 100% free
GamerDating.com
Another dating site that caters to the gamer demographic is GamerDating.com, which at first glance, looks more like a regular online game than a dating site.
But this is precisely the thing that sets GamerDating apart from others – it is unashamedly a place for gamers to meet likeminded people, and hopefully find a player two.
Some highlights of GamerDating.com as a dating site for geeks:
Site specifically caters to gamers
'Games Library' feature where you can add your favorite games and see what others are searching
Premium packages include a free video game
Special subscriber rewards
Cost: GamerDating's Search, Matchmaking, Messaging and Game library is Free to anyone, and reading messages from Premium users is free. Then it is $35 for 2 months of reading all messages, $70 for 4 months of reading all messages.
Click here to check out GamerDating.com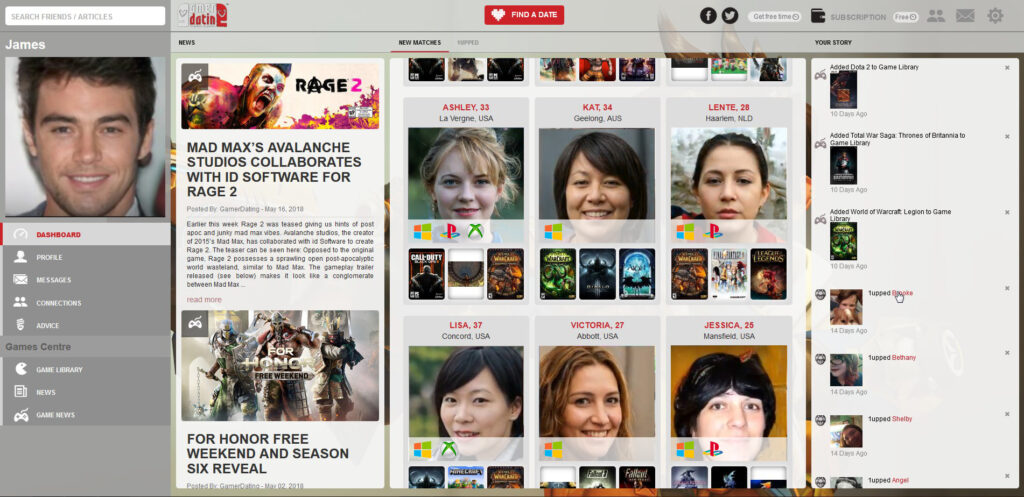 g33kdating
Originally launched in 2015, g33kdating started out as a German-only dating site for geeks of all persuasions (from avid gamers and cosplayers to board game aficionados).
They've only recently entered the English speaking market, which explains why most negative reviews discuss the fact that few people on the app speak English… but nonetheless, it's an app to keep your eye on! Or one to immediately sign up for if you know German 😉
Some highlights of g33kdating as a dating app for geeks:
Site caters to 'geeky' members of all interests
Special Geek Match Algorithm which shows you geeks that you have things in common with
Cost: Sending the first message requires credits or a supporter membership but after that, replying to the message and all further communication with that person are free for both sides.
Click here to check out g33kdating
GeekyFriendsDate.com
In terms of dating sites meant for geeks, GeekyFriendsDate is relatively tame in its approach – there aren't any outwardly geeky features or design elements, and it honestly seems at first glance like any regular dating site.
Originally founded in 2013, this site does appear to be functional with members, but many reviews complain about fake messages and users, so we would proceed with caution on this one.
Some highlights of GeekyFriendsdate.com as a dating site for geeks:
It markets exclusively to geeks, which means you may find others who self-identify as geeks
Filters that allow for you to find matches based on likes/dislikes
Click here to check out GeekyFriendsDate.com
Defunct Dating Sites and Apps for Geeks
There have been a lot of promising players over the years in the geek dating space, and while researching this article, we've come to learn that many have closed up shop for good. Here is a list for your reference, just in case you were looking for info about ones you'd been recommended:
Dragonfruit: Officially shut down, as per this announcement here from the founder
Cuddli: Officially shut down, as per their official website here
Geek2Geek, AKA gk2gk: Website appears to be defunct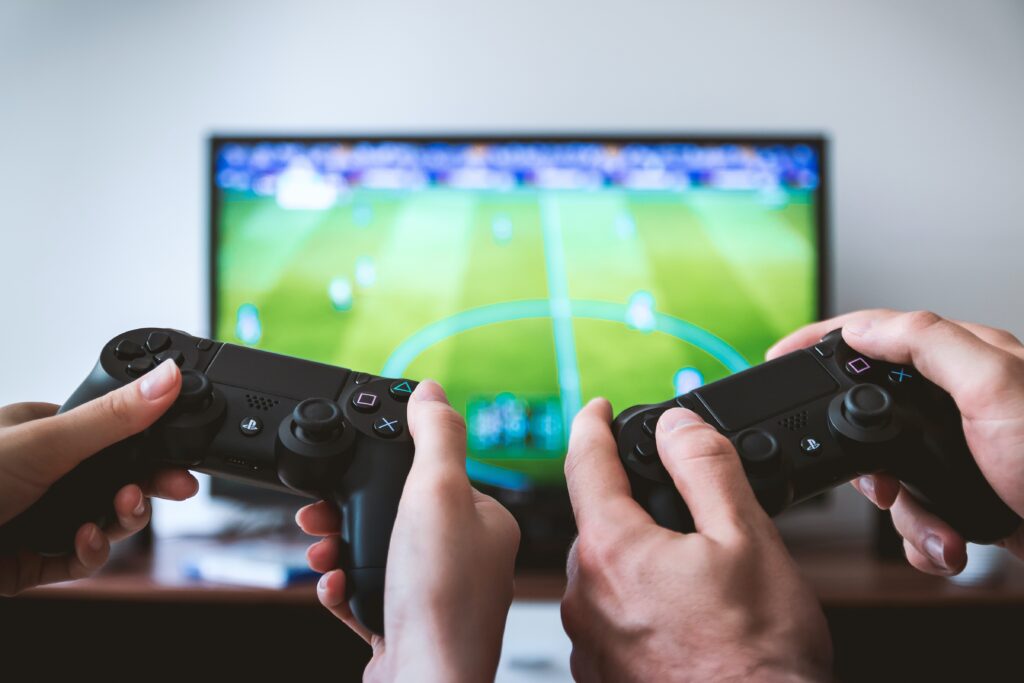 Using Mainstream Dating Apps and Sites to Find Geeks/Nerds
Rather than rely on apps sites specifically built for geeks and nerds, we would recommend strategically shifting the way that you use regular dating apps in a way that will allow you to find that special someone that shares your interests.
The truth is, geeks and nerds can be found on all dating platforms – finding them just isn't the easiest task.
Some overall tips for using mainstream dating apps as a geek or nerd:
Choose a good mix of photos that show you as a well-rounded person: true you want to show your nerdy side, but if ALL your photos include one single interest, that might be seen by many as a red flag
Channel 'dorkiness' – studies have shown that the word "dork" has a higher success rate in dating profiles vs. "geek" or "nerd". Usually this word connotes someone who is interested in something, but in an adorable way. Try to keep this in mind when constructing your bio
Make your profile a magnet for those with similar interests. It's one thing to actively put out that you're a "total Star Wars nerd" or "avid gamer", but leaving subtle hints may be a far more effective strategy, allowing for an icebreaker/conversation starter for anyone who spots it. Think things like an obscure quote, a subtle geeky T-shirt – essentially think of it as throwing references out there for those who will get them (and hopefully message you about it!)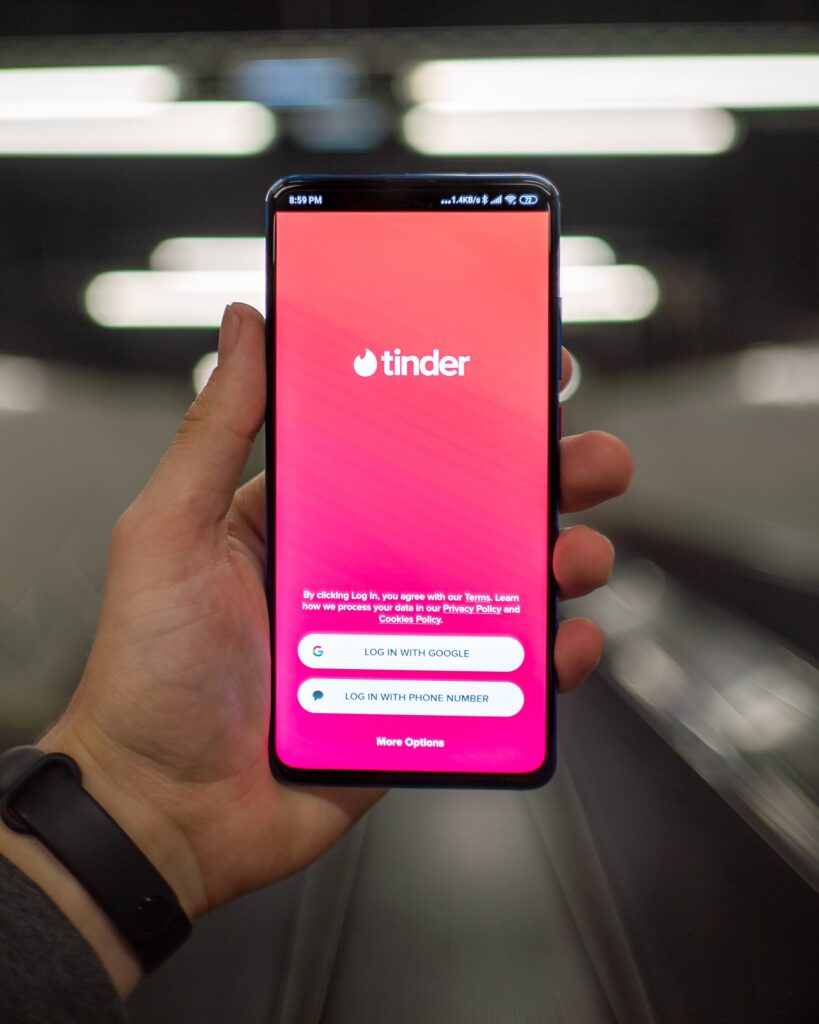 Hinge
Hinge is a great dating app for those looking to prioritize things like mutual interests and banter vs. strictly looks. Their "prompts" system allows you to include conversation starters based on your interests, and of course find others who may share those interests as well.
Out of all the mainstream dating apps, we would say this is the best one for geeks and nerds because it allows you to showcase your personality more, and gives you things to talk about when you send that first message.
Happn
This is a dating app better saved for when we're all allowed to safely go outside and enjoy events again, BUT Happn may be an excellent dating app choice for geeks/gamers if you attend lots of in-person events or frequent places where geeks like to hang out (e.g. conventions, geek shops, etc.)
Happn is unique because it shows you people you've actually crossed paths with, which means you might be able to find that cutie you saw at the comic book shop or that awesome Cosplayer you spotted at a convention. Conversations can only take place when the feeling is mutual, but this could be a very promising app for geeks if you frequent many geeky locales.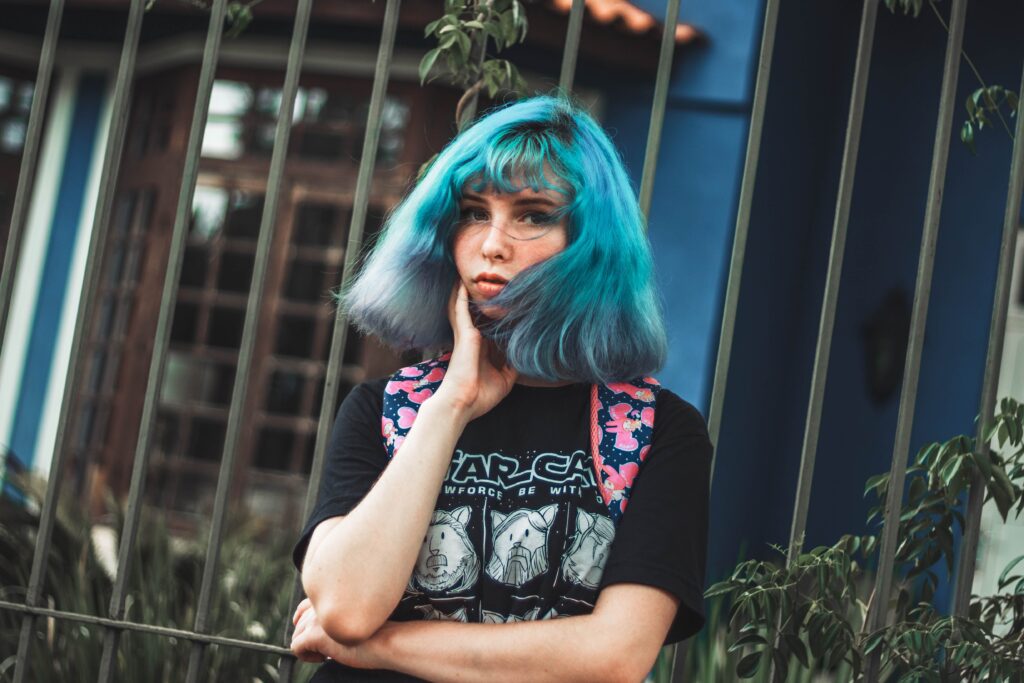 Other Places to Meet Geeks and Nerds Online
Last but not least, at Loading Player Two, we firmly believe that some of the best 'geek' relationships grow out of friendships. Swiping constantly on dating apps can often feel like a discouraging and (frankly) unfruitful affair, but if you simply surround yourself with others of the same interests, you increase your chances significantly of meeting the perfect partner, even if you're not actively seeking one.
With that logic in mind, here are some online spaces where you might be able to forge friendships and connections with fellow geeks (that can potentially turn into something more!)
Discord
Discord servers can be a great place to meet new people with similar interests and get to know them through chatting, gaming together, etc. The important thing here is to not approach Discord servers like a dating service (nobody wants that!), but instead use it as a platform to meet new people, make connections, and hey, if something more blossoms from it, then all the better.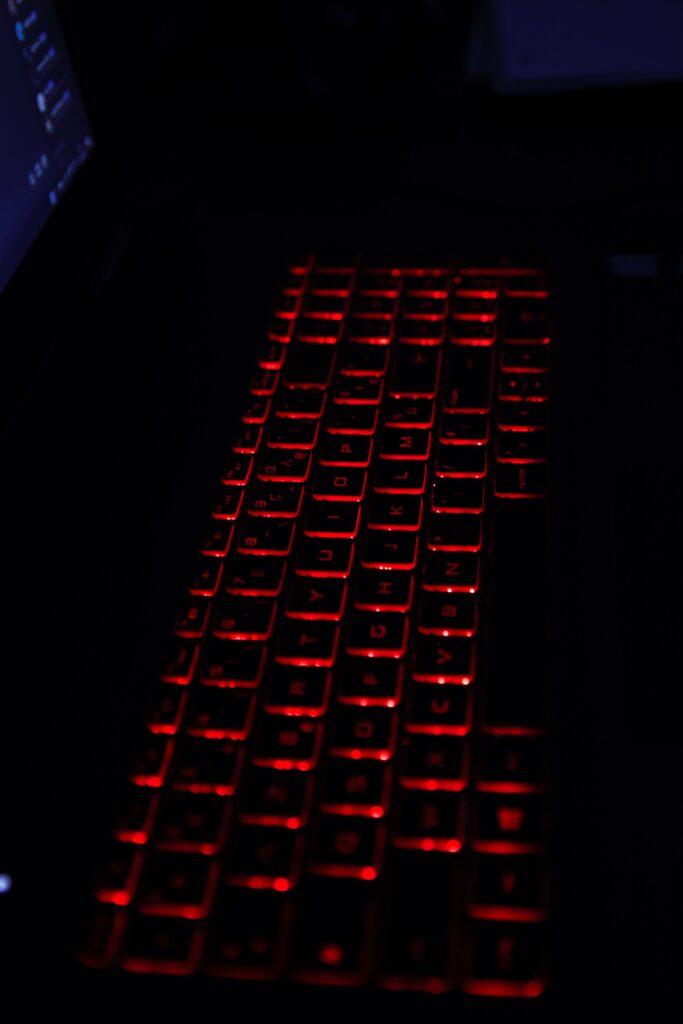 TikTok
We know – you might think that TikTok is still just an app for dancing teenagers, but the truth is it has grown substantially in the past year to become a thriving hub of niche communities where people can meet and discover loads of other likeminded individuals.
The key is to let the algorithm learn what you like – this might take some time, but after a while, you'll be recommended videos that relate to your favorite interests, and with that – people who share those interests!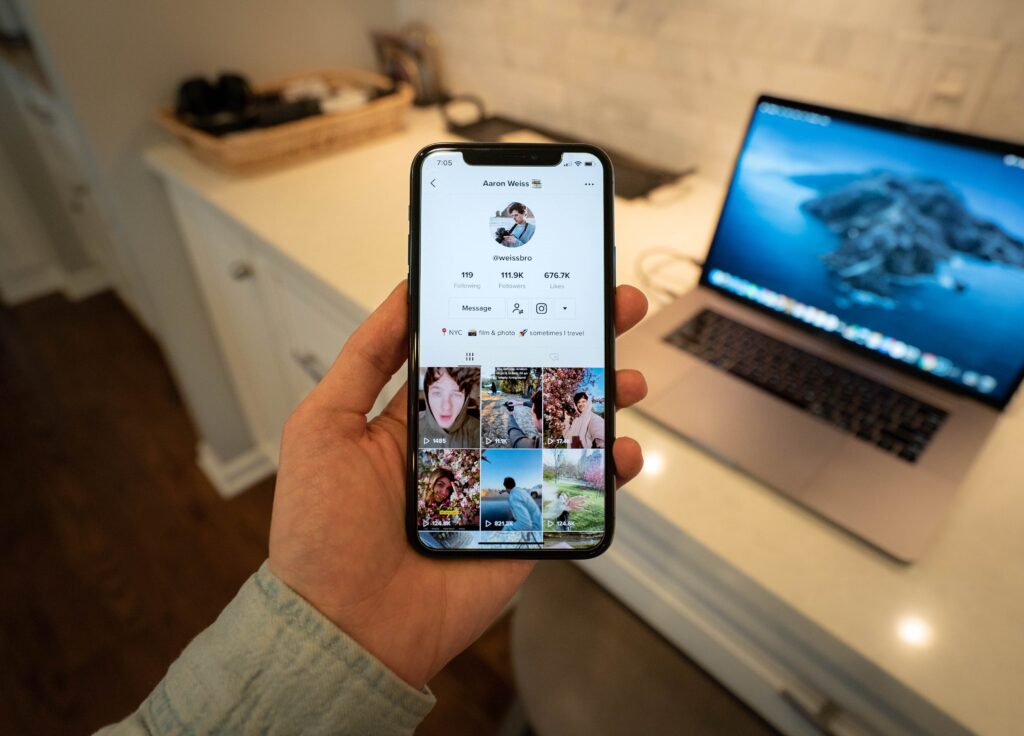 Meetup
Lastly, while Meetup is definitely designed for in-person meetings, it is still a great way to meet likeminded people (especially in your area!) These days, many meetups are taking place online, and there's discussion areas in groups where you can get to know people too. This is an especially enticing place to meet other geeks and nerds online because you can easily filter by geographical area.
Curious to see what geeky Meetup groups might be near you? Click here.
We hope you enjoyed this guide to geek and nerd dating apps!
Let us know if you've had any experiences with these sites, or if you have any other ideas of dating sites for geeks and gamers that we should add to the list. Best of luck, and thanks for reading!