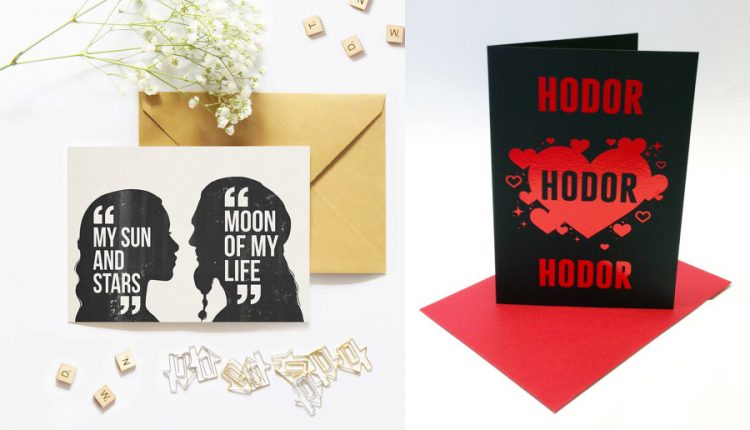 This post contains affiliate links.
Game of Thrones Valentine's Day Cards for any GoT Superfan
... because Valentine's Day is coming.
Hold the door!! Valentine's Day is coming… and it's coming up fast. 
If you're still searching for that perfect card to give the Moon of Your Life, we've put together some of our favourite Game of Thrones-themed Valentine cards. Are you reading this post in a last minute panic? Don't worry – many of these are available as downloadable files too.
Without further ado…
Valentine's Day Card Ideas for Game of Thrones Fans
Bran can't walk, but he can sure help you deliver this sweet message via ColorBlendPrints: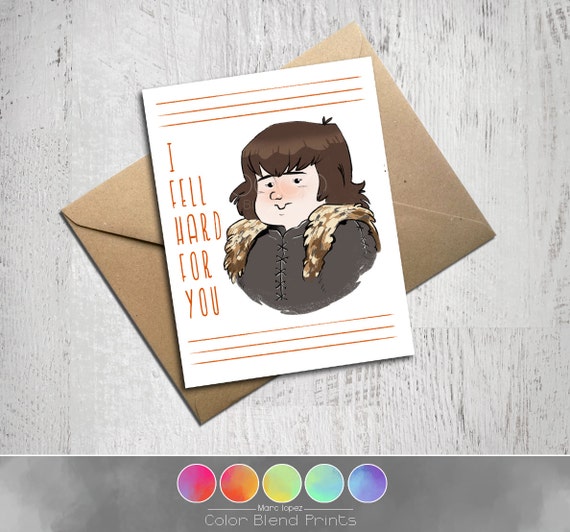 Or check out this cute card for the wildling that makes your heart sing, via PrintablesAndDecor: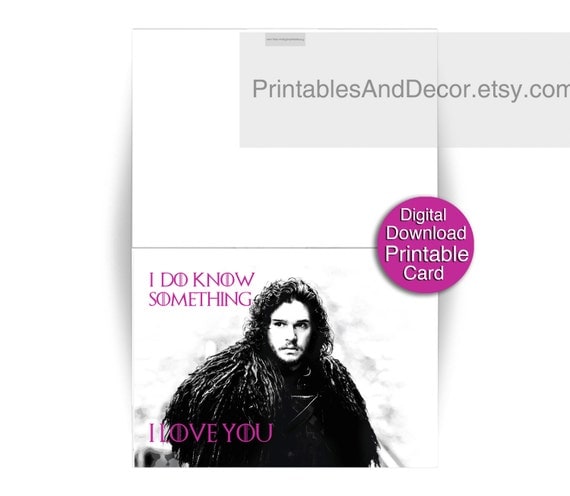 This card will do if you have no dragon eggs to offer your valentine (via TheSeventhArtShop):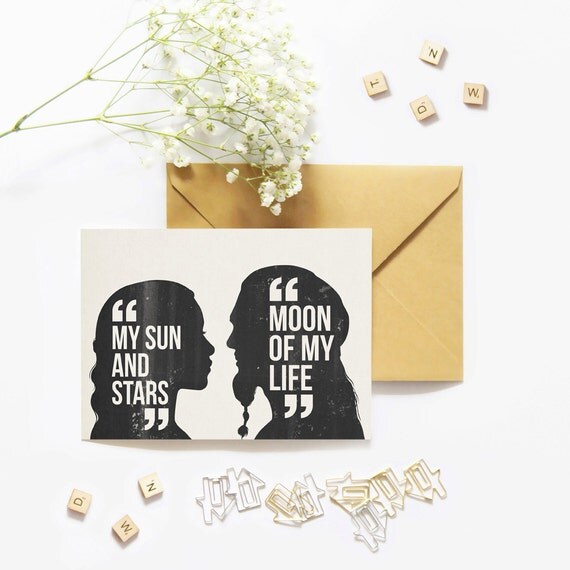 Or when words fail, Hodor prevails. This card via SuperCoolCards will help you express your most intimate emotions: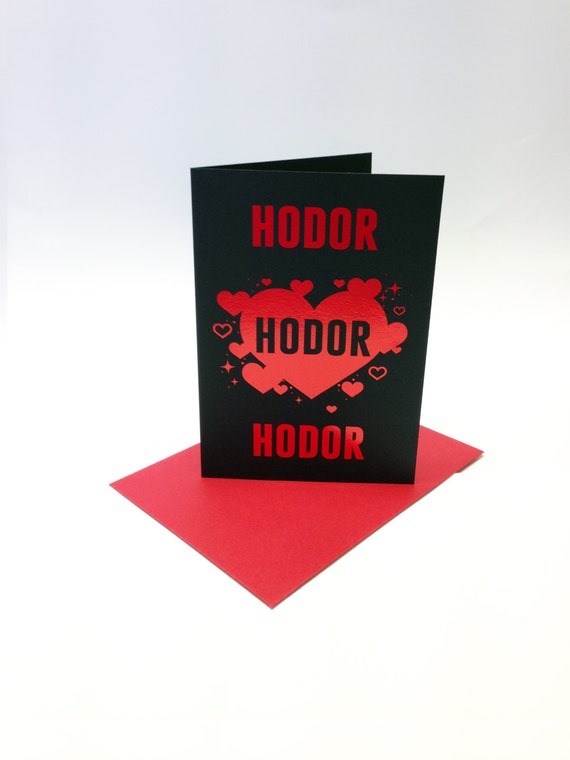 Love is blind, right? We dig this card via TrillArtCo: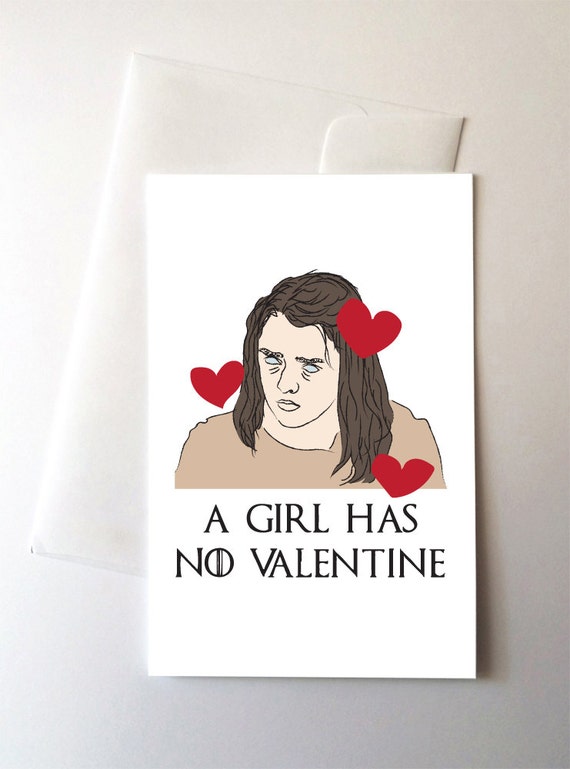 But this card that goes from 0-100 real quick is pretty great too (via DesignGenesStudio):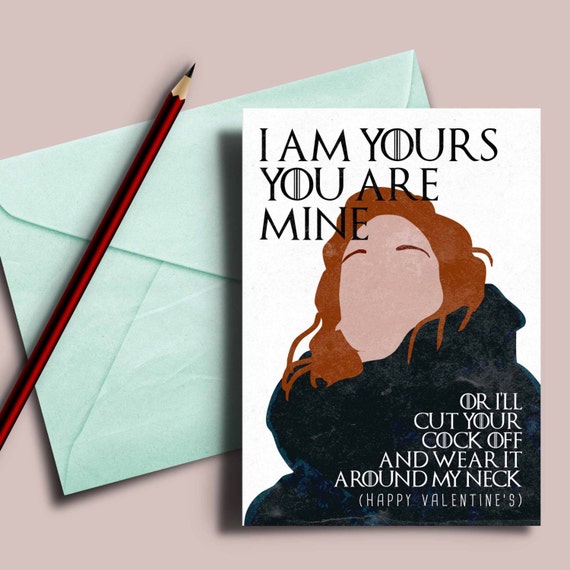 Express your love with a badass scroll, via WickedlyGeekyCrafts: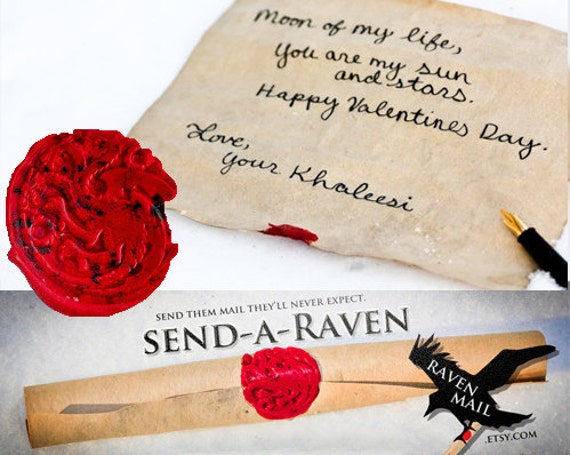 Or use a pickup line that can't possibly fail, via SpicyCards: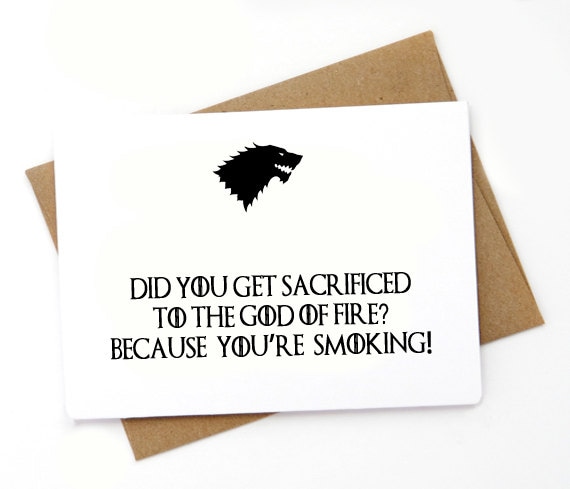 Go for something genuinely pretty and lovely, with this card via PayTheIronPrice: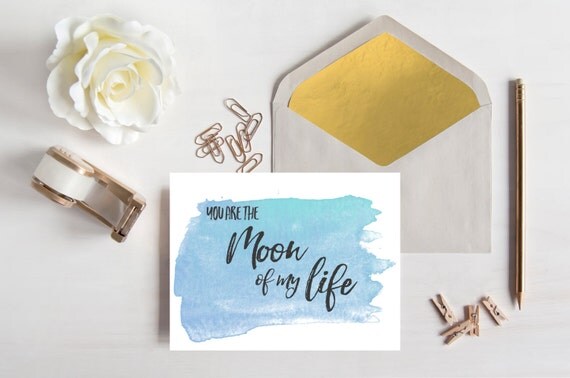 Or lastly, why not get steamy with this card via DiamondCraftsStudio? Like, "secret beyond-the-wall sex cave" steamy: